Bangkok Private Investigators
We are leading private investigators in Thailand and offer nationwide coverage through our network of agents. Based in Bangkok city, our focus is on providing discreet investigative services across Thailand at affordable rates. Our investigators cover all areas of Thailand with a focus on the Bangkok, Pattaya, Phuket and Chiang Mai areas. We work on a fixed fee basis with no hidden charges and offer free quotes for all work. If you would like a quote from us then please send a message through our website including all relevant details (such as the specific area you require us to work in), and we will get back to you as soon as possible. Rest assured that all contact with our detectives is strictly private and confidential.
Please click through the pages below to learn more about the different services that we offer; or feel free to get in touch with one of our experienced team members through our website contact form and see how we can help in your case.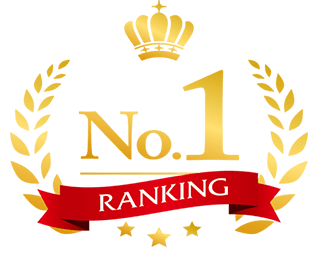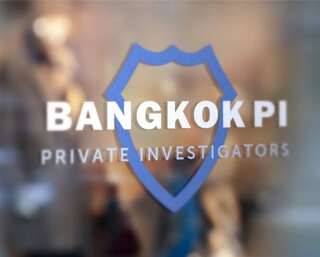 In 2022 CleverThai rated us "the number one best private investigators in Bangkok".
Leading Thailand private investigators
Our Thailand private investigators are experts at gathering evidence and delivering it back to our clients in real time. We are practiced in covert surveillance and rely on techniques which are used by law enforcement agencies across the world. Most of our agents are former police or military personnel and well equipped with the skills needed to provide a discreet surveillance service. We believe that experience makes all the difference with private investigators, and that our agency's combined experience allows us to offer a service which is second to none.
Please be assured that all contact with our agency is strictly private & confidential. The need for confidentiality when contacting a private detective is all too obvious - we take your privacy very seriously and have taken steps to fortify any data that is held by us.
Infidelity investigations in Thailand
Please be assured that if you need to investigate your husband, wife, girlfriend, or boyfriend, that whatever your story or situation, we have likely handled many very similar cases in the past. We believe that our role is to search for the truth and deliver it back to our clients, we are in no way judgemental, and in order to protect your privacy we limit information which is shared with our field agents to details which are needed in order for us to conduct the investigation in each case.
In many cases, where our client may be disappointed to discover their partner is cheating on them, they usually feel that it was better to find out. Most, if not all of our clients, would never have confirmed suspicions about their partners had they not decided to contact us and start an investigation. In many cases infidelity investigations can lead our clients to save vast amounts of money which they would have otherwise spent during the course of a relationship.
Of course, if you partner is not being unfaithful, then we can help to confirm this and deliver peace of mind.
Due diligence & corporate investigations
In the event that you are conducting business with Thai firms or suppliers, we can help to perform due diligence and corporate investigations. Ourselves and many of our clients believe that performing basic checks before sending money or engaging in business is essential, especially for those people that have previously fallen victims to fraud. Recovering money from nefarious individuals in many cases can prove extremely difficult/expensive or impossible in some cases. This is why it is important to carry out checks before money has been sent or formal arrangements have been made.
Bangkok and Thailand are unique places with a class system that is to be respected and navigated carefully; we have operatives and contacts from all walks of life which we rely on to complete successful investigations in Thailand. Similarly, we strive to maintain excellent contacts within most sectors of the government, which allows us to help our clients across a wide range of different issues or dilemmas.
We can perform due diligence by several means, please feel free to get in touch with us with your requirements and any other relevant information, we will do our best to consider your case and let you know how we can help.
Thailand background screening
While the main focus of our agency has originally been providing discreet surveillance services in Bangkok and across Thailand, we have found our Thailand background check service to be gaining significant popularity in recent times. Such is the popularity of our screening and background check services that we often provide checks for overseas detective agencies, law firms, educational institutions, and both private companies/individuals. We provide a great deal of screening services in Thailand; our services can be obtained directly through us, or with one of the overseas agencies that we work alongside.
Background checks can answer a specific set of questions in each case and are useful as both pre-marital checks or for checking candidates during pre-employment screening. They can be used to check marital/divorce history, living circumstances, family, and a person's eligibility for employment. We also offer customized background checks to help meet the needs of our clients wherever we are able to do so. If you need specific information about a person in Thailand then please feel free to get in touch with us for more information.
Thai romance scam investigations
If you are dating a lady from Thailand, after having met through the internet or anywhere else, then we think it's important to check the person and verify that they are both real and who they claim to be.
Taking steps to verify a person's story will depend on the information that is available to us, and if you need our help to verify a person you have met on the internet then it would be best to gather as many details as possible and send them to us. We will endeavour to offer the best possible solution in each case.
Due to the prevalence of nightlife venues in Thailand, many of the cases completed by us are infidelity related, including investigating Thai women and potential romance scams. Though it should be mentioned that we also investigate an equal number of foreign men who visit Thailand with intentions of indulging themselves in the sex industry.
Criminal record screening in Thailand
We offer criminal record checks which are useful for both checking the background of your partner, as well as candidate screening for our corporate clients.
Whether you need to check the criminal record of 1 individual or 100 people, please feel free to get in touch with us outlining your requirements and we will do our best to offer the best and most cost-effective solution possible. If you require a high volume of checks then please let us know how many you require in total and importantly how many checks would need to be performed at any one time – checking several people at once incurs less labour than performing individual checks.
Fraud investigations in Thailand
Internet based fraud is a growing problem worldwide and the phenomenon is sadly also growing in Thailand. We are completing more and more investigations which revolve around trying to locate fraudsters; though we think it's important to emphasise that prevention is more effective than cure; performing due diligence of any kind before entering into a business agreement or romance in Thailand is almost always a wise decision.
Anyone can setup an impressive website and claim to be a legitimate supplier based in Thailand. In what is effectively a bait-and-switch scam, most fraudsters will simply disappear or become uncontactable after you have sent money to them. We have encountered many victims of such scams and offer cost effective solutions to mitigate against them.
Fraud can occur in almost every industry, and if you are working with suppliers who allege to be based in Thailand then we can help to perform checks before you part with your money. We have worked with countless foreign companies and individuals to perform checks and help to safeguard them from fraud.
Hiring a Thailand private investigator
Using our service is the first experience of hiring a private investigator for many of our clients. Please be assured that we offer a professional, discreet service and that all contact with us is strictly private and confidential.
Before instructing a private investigator you would be wise to consider the potential outcomes of an investigation and how you might deal with them. Particularly with infidelity cases, we are often faced with the unfortunate task of breaking bad news to our clients. In some cases, the results of an investigation might not be the results that were desired or hoped for, and may prove hard to accept for some of our clients.
We believe that private investigators should have a clear role: Work to discreetly uncover the truth, and deliver it back to our clients along with any images/video that were potentially collected as evidence. We do not believe that the role of a private investigator should be to provide relationship advice, though if you are seeking specific advice during the course of your investigation then feel free to let us know and we will do our best to help.
For due diligence or investigations into companies, the results can help to aid in the making of decisions and to mitigate your risk of financial loss. We have helped overseas companies and private individuals to perform basic due diligence on literally thousands of companies or individuals that claimed to be legitimate vendors based in Thailand.
The scope of work that is completed by us is wide and varied. Often cases cannot be pigeonholed into a specific category. If you need help with something that isn't listed on our website, please don't hesitate to get in touch with us explaining your issue and we will let you know if we're able to help.
Starting an investigation
Our surveillance services can be used in a wide range of different cases, from infidelity to corporate, and most things in-between. Feel free to get in touch with us explaining your problem and we will do our best to help wherever possible.
Please reach out to us with some basic information so that we are able to understand the nature of your situation; and in the case that we are providing surveillance or other 'on the ground' services, we will need to know the specific area where you require us to work. We offer free, no pressure quotes for all work, please send us any details relating to your case and we will be glad to offer you a free quote if we are able to help.