Is it legal to hire a private investigator in Thailand?
July 23, 2023 - Reading time: 8 minutes
As leading private detectives based in Thailand, we are frequently instructed by clients that have never previously hired a private detective before; and as such, we are frequently asked questions such as whether or not investigative services are in fact legal.
Yes, it is legal to hire a private investigator in Thailand. However, it is always advisable to use a well established and reputable firm in order to ensure high quality results. The detective agency should be a registered Thai company, with all fees paid into accounts held by that company. Accreditations and past experience should also be considered when choosing a detective agency.
Of course, it is possible to hire a private investigator in another country to carry out investigations within Thailand; in this situation the case will typically be outsourced to a local firm based in Thailand, with middle man fees added by the agency which manages the case.
We frequently provide updates to our clients during investigations in real time, and although we also work alongside other detective agencies around the world; we find it easier to communicate directly with our clients, rather than communicating through an intermediary based in the client's home country.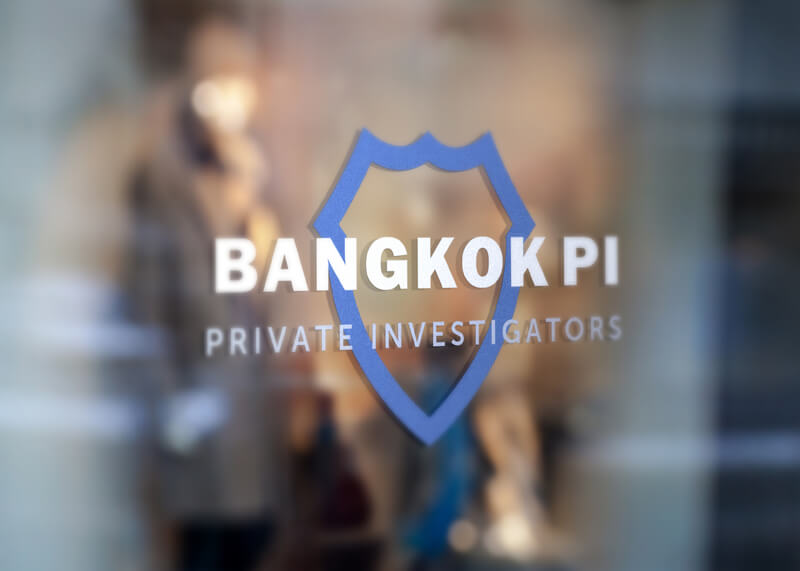 We offer free quotes for all work; if you require the services of a private detective based in Thailand then feel free to get in touch with one of our experienced team members for help and advice.
What can private investigators in Thailand do?
Private investigators typically offer a number of different services for either private or corporate clients; our agency provides services to both sectors.
Personal surveillance service
Personal surveillance can be used in a number of different cases to check the lifestyle/activities of a subject. Surveillance is often used during infidelity investigations, for example, and is the most common method which can be used to catch acts of infidelity on camera.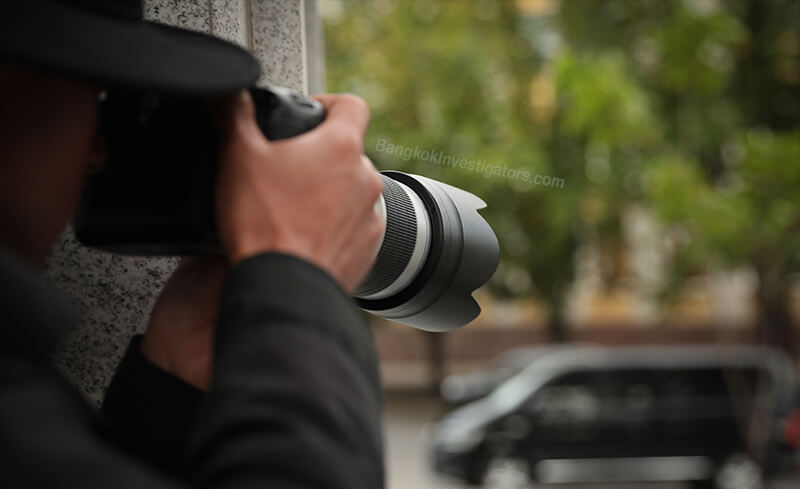 Surveillance is often deployed in areas of Thailand such as Bangkok, Pattaya, Phuket, Chiang Mai; however we can also deploy surveillance teams in all areas of Thailand, subject to reimbursement for travel time and costs.
If you are interested in our surveillance service and would like a free quote, then please feel free to get in touch with us - we will need to know the locations of the case and any relevant details in order to understand your needs and requirements, please include this information when getting in touch with us.
Background check services
Due to the growing problem of romance scams, premarital background checks are an increasingly common method to check and verify facts relating to a Thai girlfriend or boyfriend before taking the step to get married or further progress a romance.
Background checks can also be used by employers to check candidates as part of preemployment background screening.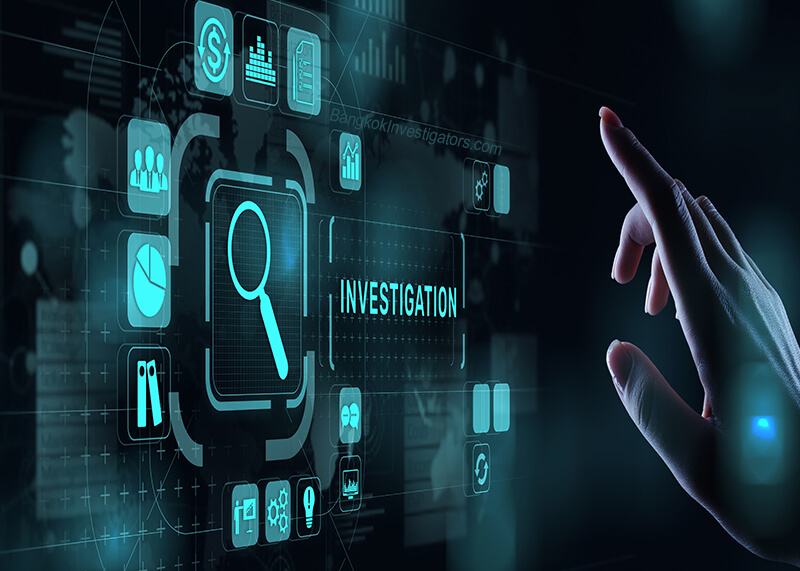 Checks can be used to verify any number of different factors relating to an individual; from basic information such as their date of birth or gender, to other checks such as employment history, marriage/divorce history, criminal record checks, family checks, and more.
We offer standard background check packages and can also offer customised packages depending on the needs and requirements of our client. Please feel free to contact us and tell us about your case to learn more about our background check service. We offer free, no pressure quotes for all work.
Missing people investigations
Searching for missing people can prove to be some of the most challenging and most rewarding cases that are handled by us.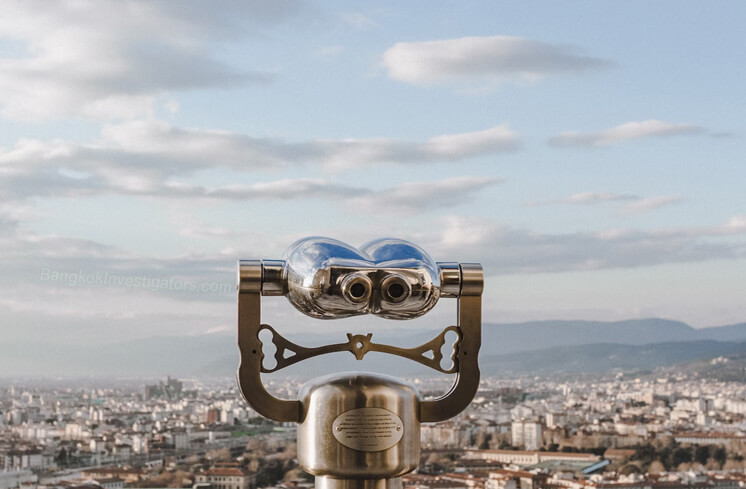 In cases such as these, everything will depend on the information that our client is able to provide us with... Are there any locations which could be visited in order to conduct interviews with a view to locating the subject? Is any information available on the subject's current or past locations? What is the subject's nationality? Why specifically are you trying to get hold of them? For missing people investigations we will need as much background information as possible in order to assess the situation and provide a quote.
Corporate investigations 
We have years of experience in performing corporate investigations and due diligence within Thailand. Investigations on behalf of corporate clients often involve the acquisition and dissection of data which can be used to help them to make informed decisions, which will in turn allow them to save both time and money.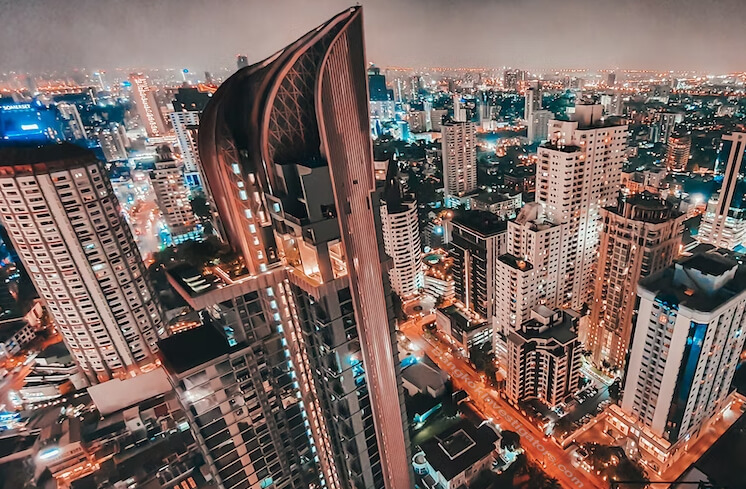 Shrewd businessperson understand that conducting due diligence in the form of relevant checks can help to mitigate their risk of financial loss... Investigations of this nature can take many different paths, depending on the circumstances and the needs/requirements of our client.  
What can't private investigators do?
Phone hacking
"Can you hack into a phone? Can you hack into a social media account?" - Answer: No; absolutely not. We do not offer any form of hacking services as this would be against the law. 
In some cases we are able to utilise publicly available data in order to collect information on any certain individual... For example, in some cases we can use facial recognition checks to discover instances of a subject's face on the internet - we have previously found adult videos featuring subjects, as well as dating profiles and similar material. As these checks involve the acquisition of data which is already available in the public domain, it is effectively considered 'fair game' for a private investigator. 'Hacking' into private data on the other hand is not allowed under any circumstances.
Unethical surveillance practices
"Can you break into a hotel room and install a hidden camera so that you can record my partner cheating?" - Answer: No; absolutely not. Unauthorised surveillance of this nature is not allowed.
Requests for intrusive surveillance of this nature are all too common... Surveillance services which take place outside of a Hollywood movie set is always confined by rules, as well as numerous subjective elements which are often outside the control of surveillance agents. While it may be possible to gather evidence that your partner is cheating on you, the use of hidden cameras in this way is simply unacceptable.
Learn more about us
Please visit the Bangkok Investigators homepage for more information about us and the services that we offer.