8 Thailand nightlife WARNINGS and safety tips
January 26, 2023 - Reading time: 13 minutes
Thailand is a safe country to visit and holiday in. Indeed, your risk of being exposed to common crimes such as theft remains lower in Thailand than in many major cities in the USA or Europe.
However, if you intend to spend time consuming alcohol in Thailand's notorious nightlife areas, or in any resort/tourist location anywhere in the world, then you should remain alert and be aware of things to look out for.
1. Be careful with expensive jewellery
While instances are still relatively rare, there are still occasional cases of petty theft such as pickpocketing in nightlife areas. Gold jewellery is virtually the same as currency in Thailand, with gold shops on most streets it is easy to exchange gold for cash, and most locals know the value of it.
In 2022, The Pattaya News reported multiple cases where Indian tourists claim to have had their gold necklaces taken from them whilst in nightlife areas of the town. [Example 1, Example 2.]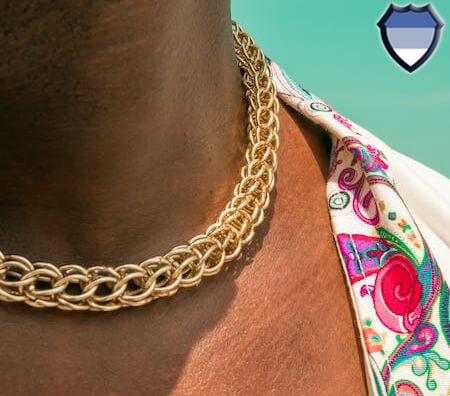 If you have expensive jewellery, then perhaps consider leaving it at home, or at least leaving it in your hotel room while you visit nightlife areas.
2. Paying for 'lady drinks'
If you are spending time in any beer bar or go-go bar, then you will likely be approached by a bar girl who will speak to you and eventually ask that you buy her a drink. Bar girls earn a small commission each time someone buys them a drink, which can help to top-up their incomes.
Of course, if you decide to purchase a lady drink then it will be more expensive than your own drink. Lady drinks can typically range anywhere from 150 to 250+ THB each.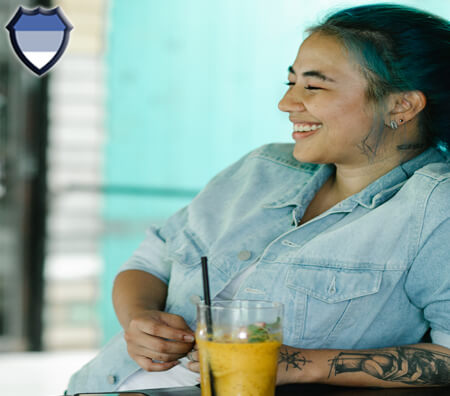 If you decide to spend time in a nightclub instead, then you might also find a lady there and decide to buy drinks for her. While most ladies in nightclubs are not employed by the clubs themselves, they can sometimes also earn a commission on drinks which are purchased for them. This can come as a surprise to those that are new to Thailand's nightlife scene.
Many bar girls will try to drink as much as possible in order to earn money. If you offer to purchase a drink for a lady, then she might order herself a shot which takes a couple of seconds to drink - you will then need to buy another beverage for her to consume while sitting with you.
In order to avoid being taken for a ride, always keep an eye on your bill and double check how much you are being charged for. Periodically taking a look at your bill can help to keep tabs on how much you have spent. 
3. Ladyboys in Thai nightlife 
Thailand is of course famous for its ladyboys. Ladyboys are seen as a 'third gender' and largely accepted within Thai society. Some tourists even visit the country specifically to spend time with ladyboys or look for a ladyboy partner.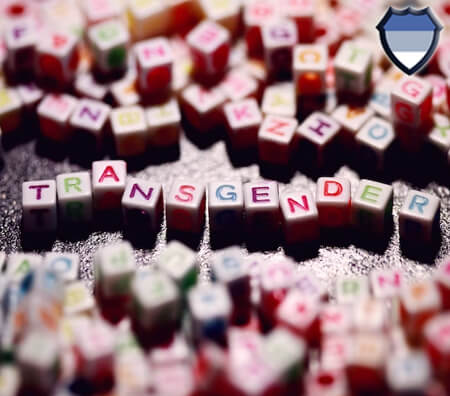 Many ladyboys have a very feminine appearance and can really make themselves appear like born females... Hormone treatments, and cheap cosmetic procedures can help to complete the look and in many cases you would be hard pressed to differentiate between a lady that was born female and a ladyboy.
If you are not interested in ladyboys then remember to be respectful at all times. You can politely decline ladyboys without insulting them. Due to the Thai culture of 'saving face', many people will not take kindly to being insulted, and ladyboys are no different. If a ladyboy approaches you in any Thai nightlife area, then you can politely decline her by saying "No thanks" - or you could learn the Thai equivalent which is "Mai aw cab". Responding with insults or inappropriate comments is not a wise decision in most cases - remember, it is their country, so try to be respectful at all times.
4. Meeting an 'innocent' girl in the nightlife scene
If you spend time in Thailand's nightlife areas drinking and conversing with ladies (or ladyboys/men, if that's your preference), then you may find a lady that tells you it is her 'first day in the bar' (or first week/month), or that she has 'never been with a customer before'.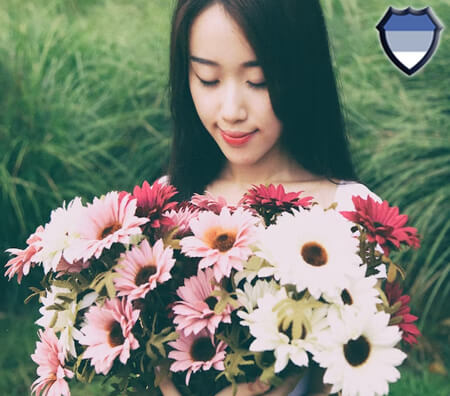 Of course, the motivation behind these claims is easy to understand... Many ladies are looking for a serious romantic relationship with a foreigner, and claiming to have only recently started working at a nightlife venue can help to make her seem more innocent and thus more appealing to customers.
As a leading detective agency based in Thailand, we are often asked by our clients to help investigate claims such as work history, and we often find the claims to be inaccurate. Our bar girl investigation service often alerts our clients that their girlfriend is being disloyal to them while they are out of the country - the majority of bar girls investigations that we carry out lead to this result.
5. Paying admission fees
Many of the best nightclubs in Thailand offer free admission all night long. Offering free admission can help to attract foreign tourists, it also appeals to 'freelancers' - who are ladies that visit these venues with the goal of finding a customer for the night. Many bar girls or even ladies with ordinary jobs will visit clubs to freelance in the evenings if they have not already found a customer for the night, and many will be reluctant to pay entrance or admission fees.
Of course, even clubs that are free to enter will usually have VIP areas, which may have separate entrance fees and even separate dress codes in some cases.
If you don't mind the fee and it is not too high, then there is obviously no problem with paying to enter a specific venue - just be aware that there are usually free alternatives nearby. Once paid, admission fees are of course non-refundable; so consider whether it is worthwhile paying to enter a specific venue.
6. Falling in love
It goes without saying that falling in love or forming a serious relationship with someone that you met in a red light area is not usually a wise endeavour in any country in the world, and this advice is no less true for Thailand.
While some foreigners do meet their wives or long term partners in nightlife areas and go on to enjoy happy relationships; for every success story you will find many more 'horror stories' where guys have found themselves being taken for a ride.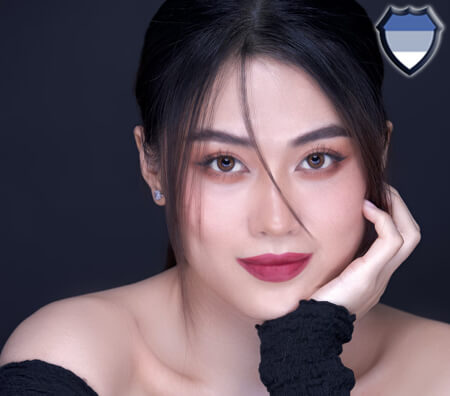 Whether you meet a lady in a beer bar, go-go bar, club, disco, karaoke bar, massage parlour, or even a lady working an 'ordinary job' that happens to be within reach of a nightlife area, relationships can quickly develop into something more serious; and it's easy to understand why... You are in a beautiful tropical country, with a beautiful lady that seems like she is head over heels in love with you.
The typical 'bar girl scam' will involve a lady spending time with a guy during his vacation. However, with the prevalence of online dating websites/apps, we have seen more and more guys unwittingly involve themselves with ladies of the night through the internet.
Although often described as a 'bar girl scam', the typical romance scam can involve ladies from all different occupations, and if you meet a 'working' lady using a dating site then she probably will not be upfront and honest with you about her true line of work.
The 'bar girl scam' usually runs somewhere along the following lines: 
You meet a lady (in real life or in person) that claims she is head over heels in love with you... You've read the 'horror stories' online but this lady seems different. You form a strong bond and relationship with her, she is 'special' and not like other women.
For an attractive lady that regularly meets with foreign men (through either working in a nightlife area and/or internet dating), the opportunity for her to repeat the above process with many guys is often a lucrative endeavour.
Some ladies are able to find themselves multiple different boyfriends, all of whom will believe they are the only man in her life. Some will visit Thailand occasionally and buy her gifts, some will send money from overseas - maybe one or two boyfriends will even send the lady a monthly allowance. Whichever way you look at it, having several boyfriends can be very profitable.
As leading private investigators in Thailand, we can help to investigate cheating partners and discover whether your girlfriend or spouse is being faithful while you are out of the country. We offer free, no pressure quotations for all work. Visit the Bangkok Private Investigators homepage to learn more about us or request a quote.
7. Renting a motorbike in Thailand
Renting a motorbike or scooter during your trip to Thailand is statistically one of the most dangerous activities that you may choose to partake in. This is especially true if you are not proficient on two wheels or are new to the country and yet to fully understand traffic rules and etiquette.
Taxis are cheap and available in all nightlife areas. Ride hailing apps such as 'Grab' or 'bolt' can be used to order an inexpensive ride directly from your smartphone easily and cheaply. We would recommend making use of these services and staying off two wheels.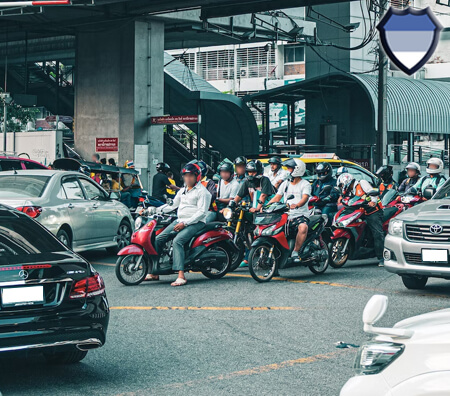 If you decide to rent a motorbike/scooter anyway, then make sure you bring an International Driving Permit (IDP) which is complete with a motorcycle endorsement. If you do not have a motorbike license in your home country, then your IDP will not allow you to drive a scooter in another country such as Thailand.
"In my country I can ride a 50cc scooter using just my car license - so I can ride a scooter in Thailand too" - This is not true. Unless you have a motorbike license in your home country your International Driving Permit will only allow you to drive cars. Whether or not your home country allows you to ride a low-powered scooter using a car license is irrelevant.
As well as making sure that you have a valid driving permit or license, it would be prudent to check that your travel insurance policy will cover you for any accidents on the road. While Thailand is a cheap and cheerful place for the most part, if you fall off a motorbike and become seriously injured then you might find yourself racking up millions of baht in medical expenses very quickly.
8. Use protection
If you find yourself spending intimate time with anyone in Thailand, then use a condom. Remember, it is possible to carry and transmit a serious STD without knowing that you are infected - so don't take the risk.
Related articles