Unpaid fines to appear on Thai criminal records
June 23, 2022 - Reading time: 6 minutes
An article published by the Bangkok Post claims that Thai motorists who refuse to pay their fines will now face more severe enforcement and possible arrest under new measures announced by the Royal Thai Police (RTP).
Those subject to fines will face multiple warnings before police resort to issuing arrest warrants.
First, a subject will be issued with a deadline to pay their fine, whether that fine was issued on the spot or through postal mail, Pol Maj Gen Jirasan Kaewsaeng-ek, who is deputy commissioner of the Metropolitan Police Bureau (MPB) was quoted as saying in the article.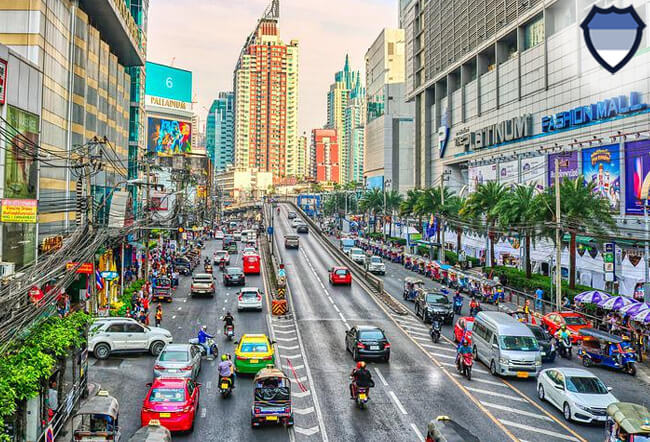 If the fine is not paid, then a written warning will be sent within 15 days of the deadline. They will then be afforded an additional 15 days to make payment. Multiple payment options are available, from bank transfer to over-the-counter service at convenience stores, by mail, or in person at a police station. Failure to heed the warnings may result in up to two summonses being issued.
The deputy commissioner is reported as saying that if the summonses were ignored then the police will ask the courts to issue arrest warrants. Pol Maj Gen Jirasan continued to say that arrest warrants would be enforceable all over the country and that those attempting to leave the country with outstanding arrest warrants could be apprehended by police.
Furthermore, the offence relating to an unpaid fine would be listed on the subject's Thai criminal record, which could hinder their chances of finding a job if their employer decides to run a background check on them, or if a background check is necessary for their field of work.
Applying for credit from a bank or other financial institution might also be hindered by the presence of a criminal record caused by unpaid fines.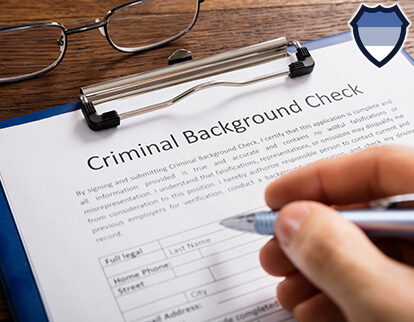 Bangkok Investigators.com comment that while the failure to pay fines is not itself a serious offence, some employers might view it as a signal of insubordinate behaviour from their candidate. If the candidate is applying for a role which involves trust, handling cash, or providing financial advice to others, for example, then most employers will expect their candidate to have a reasonable grasp of their own financial affairs. We think it's fair to assume that failing to pay fines is not usually a trait which most people (and employers) tend to associate with responsible behaviour.
According to one statistic which was published by Nation Thailand in 2018, out of 13.5 million fines, 83 percent (just over 11 million) were unpaid at the time of the article's publication. Authorities are thought to hope that the new measures will decrease the number of fines which are not paid.
If you are an employer that is looking to recruit people in Thailand then you might choose to perform a preemployment background check on your prospective employees. Not only can such a background check confirm whether the candidates have charges relating to unpaid fines, a standard check would also reveal whether they have other potentially more serious criminal charges on file.
Employment background checks can also help to confirm the subject's identity; they might also encompass reference checks from past employers/educational institutions or checks on the subject's lifestyle. Much can depend on the needs and requirements of our client, with many job roles requiring an understandable level of increased scrutiny concerning the subject's background and their overall integrity.
Background screening in Thailand
We can help to perform background screening in Thailand for a variety of different reasons. Whether you require are an employer looking to perform an employment background check, or would like to perform checks as part of a premarital or romantic background check; checking an individual through background screening can help to confirm that everything is as it should be, and to provide peace of mind.
Our background screening services are completely private and confidential. Whether you need to screen a candidate using an employment background check, or check a romantic partner from Thailand, we can help.
Employment screening in Thailand
We can help whether you are an employer looking to hire people from Thailand, or simply looking to screen domestic workers (such as nannies/housekeepers/maids) in Thailand. Employment background checks can help to mitigate from risk of theft, fraud, or repetitional damage which may result from hiring the wrong person.
We offer an effective and discreet service with the fastest possible turnaround times and our service is strictly private and confidential. Please feel free to get in touch with us for a free quote if you are interested in running a background check, or click through our website for more information about us and the different services that we offer.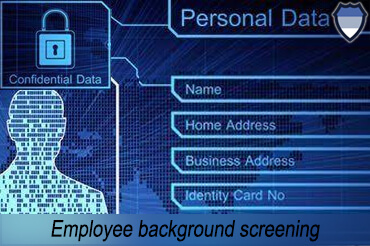 Learn more about background screening or visit our homepage.
Sources: Bangkok Post, Nation Thailand