Employment background screening in Thailand
August 23, 2021 - Reading time: 5 minutes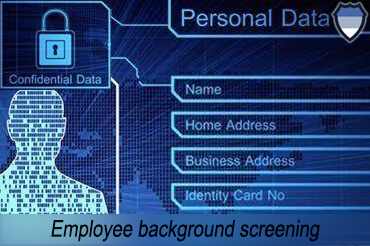 Employment background screening is very common in Thailand and it's easy to understand why that is. Pre-hire background checks are vital in order to protect the reputation and well being of your business. We offer a range of different services which can be used to check the background of your prospective employees. Depending on the nature of the subject's role in your company, and your own preferences, employee screening can range from basic police criminal records checks to full pre-hire background checks, and anything in-between. 
In order for us to confirm the subject's identity and perform checks, we suggest that our clients retain a copy of the subjects' identity documents, specifically copies of their Thai national ID cards, though other forms of identification will usually suffice.
Deciding to screen your Thai employees with pre-hire checks can be vital in protecting the integrity of your business and in many cases can prove to be a very wise decision. If you are interested in running a background check on your employees then please get in touch with us for a free, no pressure quote.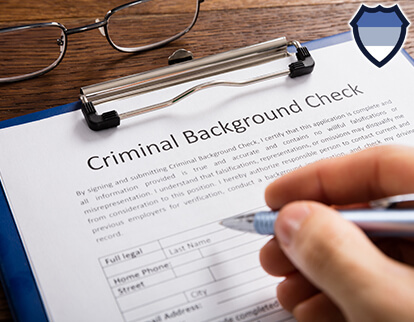 Criminal record checks
Criminal record checks are typically a good foundation for running a full background check or screening a potential employment candidate. Vetting candidates in this way can help to minimize your exposure to risk of financial loss or reputational damage to your company. We can perform criminal record screening for due diligence purposes or employment background screening; checking criminal records is also useful in cases where our client has entered into a romance with a Thai person. Criminal records checks can provide peace of mind that your partner has a clean history. Our clients understandably enjoy a similar satisfaction with the knowledge that employees working in trusted positions are not entering their workplace from a criminal background.
Pre-hire background checks
For clients that wish to conduct more thorough checks on their Thai employees, we recommend that a criminal records check is performed on your potential employee along with checks on the candidate's claimed education/employment history. We can also add reference checks, which can help to gain an understanding about the candidate's conduct at their previous places of employment. Our Thai staff members are able to speak directly with past employers or education institutes with the goal of verifying a person's credentials and gathering information on your behalf.
Our fees for reference checks typically depends on the amount of inquiries being made and whether we are being instructed to perform reference checks as part of a broader range of checks… As such, we prefer that our clients contact us for quotes on an individual basis. In some cases, physically visiting a place of employment or education might be desired; our fee for this type of site visit would depend on the location we are asked to visit. Please feel free to get in touch with one of our experienced team members for more information and a free quote. 
Other checks can be stacked onto a criminal records/employment check (or reference checks) depending on the needs and requirements of our client in each case. We can add, for example, an identity check or a household check as part of pre-employment screening with the goal of learning more about a specific individual.
Social media checks used as part of pre-hire screening are becoming increasingly common in Thailand and  is a service we predict will continue to grow long into the future.
Employment records in Thailand
If you need to check someone's work history in Thailand then examining employment records can be a worthwhile endeavour, for a whole host of different reasons. Understanding a person's employment history can, in some cases, allow our team to make further inquiries with those establishments. In other cases, our clients might choose to make inquiries with any past employers themselves. However, please note that we will not make this type of additional inquiry as part of our employment check service – additional fees would apply and depend on the circumstances in each case.  
We aim to help our clients wherever possible and support them throughout every step of the process, being on hand to answer any questions that they might have. We aim to offer the fastest turnaround times possible on all checks, as well as boasting a fast and knowledgeable support team.
Thailand's leading background screening company
Our agency aims to position itself as a leading background screening company in Thailand. We are able to access official records in order to screen candidates or employees and check a number of different factors. We also offer pre-marital background checks which are more suitable for checking your Thai partner or fiancé. 
Please feel free to visit our homepage for more information about us or contact us with your requirements and we will be happy to help.