Why you should run a background check on a Thai girlfriend
July 6, 2022 - Reading time: 8 minutes
Our clients will often come to us seeking a prematrimonial background check on their Thai girlfriend, as a way of verifying the lady's identity, checking her circumstances, and ultimately protecting any financial or emotional investment which they decide to make in her.
There are numerous different reasons for which our clients may decide to perform a background check on their Thai partner. We will explore some of the more common motivations in this article.
1. Check her honesty
Often is the case that in order to 'save face', Thai girlfriends will not be fully honest or up-front about certain things which they think might make them less desirable to potential partners, especially if they are dating a foreigner.
For example, if you met a lady while in Thailand or through internet dating, then she might not tell you that she already has multiple children by previous partners. In Thailand it is common for grandparents to look after children in rural villages while the child's parents work in a city; the parents will then be responsible for working and sending money back to their village.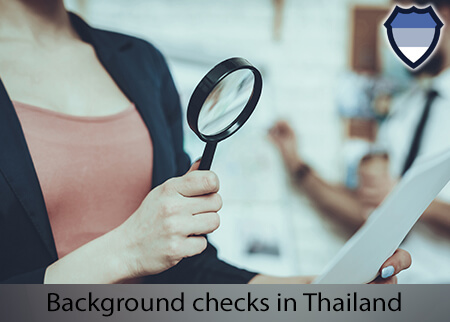 Learn more about our background check service.
This can mean that even if you meet a lady in Thailand, you might not meet her parents/children or extended family. In this case a background check can help to verify the lady's circumstances.
If a lady is recently divorced, or even if she is currently married, then she might decide not to mention this to you in order to 'save face' and to maintain your relationship with her. The concept of 'saving face' is an important element of Thai culture and something which may benefit you to research if you are involved in a romantic relationship with a Thai person.
If a lady is working in the adult entertainment industry as a bar girl, for example, and she decides to look for a foreign partner through internet dating, she may decide to claim that she is a university student or that she works in a normal job... You may read this and think that 'it could never happen to you', many of our clients felt the same way until we discovered the truth of the situation.
Not all Thai lady investigations can be remedied through running a background check however background checks form a good starting point in many cases.
2. Marital status and marriage/divorce history
Did you know that if you are involved in a romantic relationship with a lady that is married, then under Thai law you could be sued by her husband? Social media posts, messages, and photos can be used as evidence of your relationship. For this reason we recommend at least checking the lady's current marital status and marriage/divorce history, whether or not you choose to perform a full background check on her.
3. Applying for a long term visa
If you are applying for a long term visa for your Thai girlfriend, then certain factors may make the process difficult or impossible. For example, if the lady comes from a criminal background then you might find it difficult for her to acquire a long term visa or even a tourist visa to visit another country.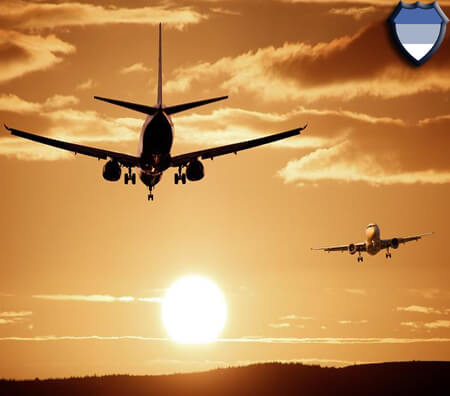 If the lady is currently married or has been divorced very recently, and she neglects to inform you of this, or of other information relating to her life or living arrangements, then such discrepancies could throw a spanner in the works when it comes to applying for a (often costly) visa to visit a Western country.
Furthermore, if the lady is not able to demonstrate a stable and long term career, then her chances of acquiring a visa for another country may prove to be more difficult. We can also check and verify employment/education records as part of a romantic background check.
4. Avoid falling victim to a romance scam
It is a sad fact that romance scams are on the rise around the globe; with the United States Federal Trade Commission reporting that romance scams increased by a massive 80% in 2021.
Romance scams come in many different forms and guises. Most scams entail spinning a web of deceit, forming an emotional bond with the victim and using an elaborate series of lies to extract money from them.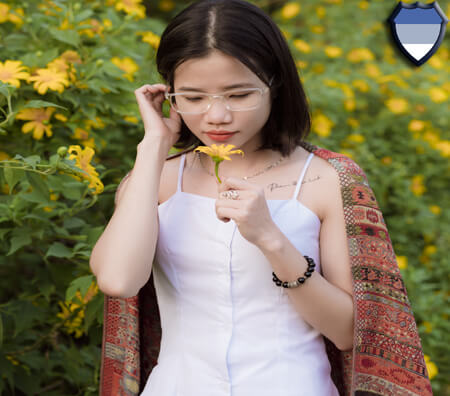 You may think that 'it could never happen to you', however it is important to remember that professional fraudsters are just that - professionals. The perpetrators of this type of fraud usually practice and hone their skills over a number of years which allows them to become extremely convincing and good and what they do. Cleverly constructed stories and elaborate lies can make the most farfetched claims seem believable, with victims becoming less and less likely to question the person they are speaking to as they begin to develop an emotional attachment to them.
Background checks are one path which we can take in order to check and verify claims in order to eliminate the risk posed by dating/romance scams.
5. Make an informed investment
Often is the case that when a foreigner decides to form a romantic relationship with a Thai lady, that there will be an element of financial support in the relationship. Even if there is not, many Thai families will expect the foreigner to pay them a 'dowry' or 'sin sod' when marrying their daughter, which is typically a combination of cash and gold, however a dowry payment could also include land, property deeds, or even vehicles.
Dowry/sin sod payments at Thai weddings can run anywhere from 500,000 THB up to several million THB in some cases, with much dependant on the bride's family. 
Even if a Thai wedding where a dowry is paid is not on the cards, maintaining a relationship with a person from another country usually entails the obvious costs associated with travel, visas, and relocation. Put simply, there is likely to be financial expenditure at various points during your relationship. And where any good businessman will remind you to perform due diligence in order to make informed business decisions; we believe that it can also pay to protect your investment by also performing due diligence during romantic relationships.
Learn more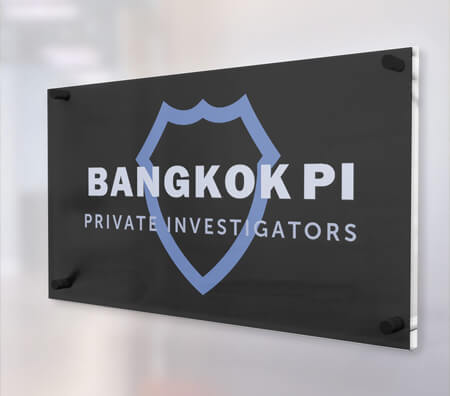 Please click through to the Bangkok Investigators homepage to learn more about us or our background screening services. We offer free, no pressure quotes for all work. Feel free to get in touch with us for more information or to request a quotation and we will do our best to help.