Payment methods
We will need to receive cleared funds before starting work in your case. In the event that we are providing surveillance, a minimum retainer will be charged, typically for at least 1 working day, or half a day in some cases.
If you need us to work at short notice, then please be sure to use an instant payment method for fast clearance.
Payments via PayPal

Payment can be made to us with PayPal, using any major debit or credit card. PayPal payments clear instantly though be aware that PayPal carries a 5% surcharge. Please let us know if you would like to pay using PayPal and we will send you a PayPal invoice via e-mail.
Payments via bank transfer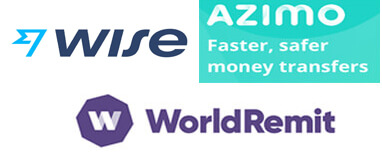 We accept bank transfer, though please be aware that international bank transfer is usually the most slow and most expensive transfer method. We recommend using Azimo.com instead of making international bank transfers through your bank. Azimo will provide more favorable exchange rates than your bank and the service is free of charge for new customers.
Payments can also be made to us using Wise (previously known as TransferWise) or WorldRemit. Please compare the exchange rates and fees offered by these services before making an international bank transfer using your bank. These services are almost always cheaper and faster than international bank transfer.
Payments via cash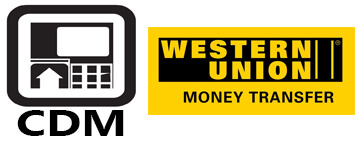 Cash can be deposited into our company bank account using any Cash Deposit Machine (CDM) inside Thailand - you do not require a bank account in order to use a CDM. From outside Thailand payment can be made to us in cash from your nearest Western Union outlet.
If you would like to pay using Western Union then please request details for our financial officer who will collect your transfer as soon as possible. After making payment, please send us a photo of the transfer receipt which shows your details and the money transfer control number. We will then collect the transfer and get to work in your case.
Please note that while Western Union is instant, we can only collect transfers during normal office hours, and we might not be able to collect your transfer during weekends or public holidays.
How to proceed
Please let us know your chosen transfer method and we will send you the relevant information. If you require a proforma invoice for your accounts then please let us know, and include your name or company name, along with any other details you would like included on the invoice (such as your address, phone number, email address, or company registration number).