Trace a phone number in Thailand
February 11, 2020 - Reading time: 2 minutes
Under certain conditions we are able to help trace the whereabouts of cellphones in Thailand - please contact us for more information and a free quote. Please note that we cannot hack anything (including phones) as this is against the law. In missing person's cases where you are trying to find someone in Thailand, please understand that there is no database containing phone numbers for people in Thailand that we are able to search for you. However, we are often able to discover phone numbers by other means. 
How to find phone numbers in Thailand
In order to find the phone number of an individual living in Thailand we first need to track them down. In a missing persons inquiry this could mean finding the subject's registered home address. We can then send an agent to the property to speak with the subject directly or speak with their neighbors and find the individual's phone number this way.
In other cases we are able to visit the subject's place of employment (if the place of employment is known by our client). We can then speak to the subject directly or to their employers with the aim of obtaining their contact information, such as their phone number or their social media profiles.
In Thailand, unlike other countries, there are no databases containing personal phone numbers that we are able to access. We are not able to simply search for someone's phone number, this is the same for all private investigators in Thailand. We utilize conventional "on the ground" investigations in order to dig up this type of information for our clients. 
Our fee for this type of investigation varies depending on where in the country we need to work and how much travel time would be involved for us. For this reason it's important to include as much information as possible when reaching out to us, such as the subject's suspected location. We offer free quotes for all work. Please feel free to get in touch with one of our experienced team members and see if we're able to help in your case.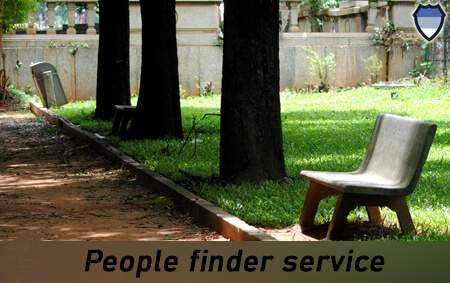 Learn more about our people finder service.