Happy Songkran from Bangkok investigators!
April 7, 2019 - Reading time: ~1 minute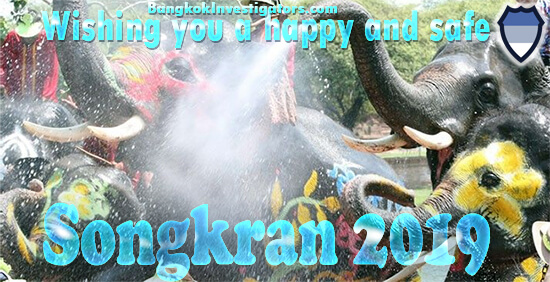 We would like to wish all of our customers past and present a very happy Songkran for 2019!
We are still working through April so feel free to get in touch with us during the holiday period if you need our help. We are a leading detective agency based in Bangkok city but also covering other areas of Thailand. Please get in contact with us if you need help to investigate a cheating Thai lady, cheating foreign husband, to find a missing person, or launch a business investigation. We are standing by and ready to help!