Asset tracing in Thailand
April 29, 2020 - Reading time: 3 minutes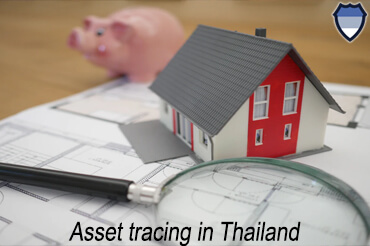 Asset tracing is usually a wise endeavor when considering whether or not to pursue litigation... If a defendant has no tangible assets then there is often little merit in pursuing them through the courts. Our asset tracing services will typically depend on the circumstances and information available to us; if you need help with asset tracing then please include as much information as possible with your inquiry so that we are able to offer a strategy which suites your specific needs.  
Asset tracing in Thailand can include:
Personal/property surveillance
Vehicle checks
Reverse directorship checks
Title deed searches 
Company checks
The New York times has described Thailand as offering a "magnetic attraction for fugitives", with many foreign criminals seemingly deciding to relocate to the country. It should come as no surprise that many nefarious foreigners flee to Thailand with the intention of escaping their obligations by hiding capital and assets here. Spurred on by a false sense of impunity, it seems that many unscrupulous people relocate to Thailand and seek to conceal their assets here. 
Thai law stipulates that foreigners (or "aliens", as they are commonly known) are not allowed to own land in the kingdom. For this reason, foreigners will often setup holding companies, typically with the help of nominee shareholders, which allows them to retain control of property and land in Thailand. These individuals will typically seek to retain directorship in their holding companies in order for them to retain a degree of control. The necessity for foreigners to use holding companies often makes their assets easier to locate than assets which are owned by local Thai people.
Reverse directorship checks can be used to check for any companies where a certain individual holds directorship, or has held directorship in the past. Once we have located any companies being controlled by the subject, we can then pull the company registration documents and take a closer look at its structure and balance sheet. Once a company has been located, we are often instructed to place the company's registered address under surveillance with the goal of unearthing information and potentially locating further assets.
We offer free quotes for all work. Please feel free to get in touch with one of our experienced team members for help and advice on your situation.